The association Smalspåret Växjö-Västervik is a non-profit, non-political association with more than 1,000 members, which work towards the railway, in its current position, being preserved and developed so that it can be used for traffic in its entirety in a suitable manner.
The organisation of the association is divided into a large association and a number of local associations that each have their own boards. The local associations exist to utilise the local involvement in the narrow-gauge railway. As a member you belong to your nearest local association (you can also choose to not belong to any local association).
The association is working for the preservation of the railway in its entirety as it remains. Focus is on the southern section of the railway Åseda-Virserum-Hultsfred. Operation and maintenance of the railway on the route Hultsfred – Virserum – Åseda, as well as all activities between Hultsfred and Åseda is conducted via Smalspåret i Hultsfred AB, where the association is a larger joint partner. The route Västervik – Hultsfred is operated by Tjustbygdens Järnvägsförening.
The association also arranges the trolley cycling in Flaten and Hultsfred which is conducted by the association's local chapter in Hultsfred.
The association's focus of activities describes our overall goals and is decided by the annual general meeting.
The association's focus of activities:
Promote the entire railway being declared a historic landmark and that its rolling stock is protected for the future.
Increase the interest in the narrow-gauge railway among members and the general public by presenting more cultural and historical as well as visionary content in the magazine Smalspårsinform and on the website.
Work to promote the best possible relationship between the stakeholders on Smalspåret.
Work to recruit more members.
Conduct a member survey for the purpose of reviewing the association's future focus of activities and organisation.
Preserve the station building and environment in Virserum and renovate the station building in a manner that is historically correct.
Be a unifying force for the various voluntary efforts of Smalspåret.
Contribute to the railway maintenance along the entire railway.
Contribute to maintenance and renovation of the rolling stock.
Support all traffic activities.
Conduct trolley traffic south of Hultsfred.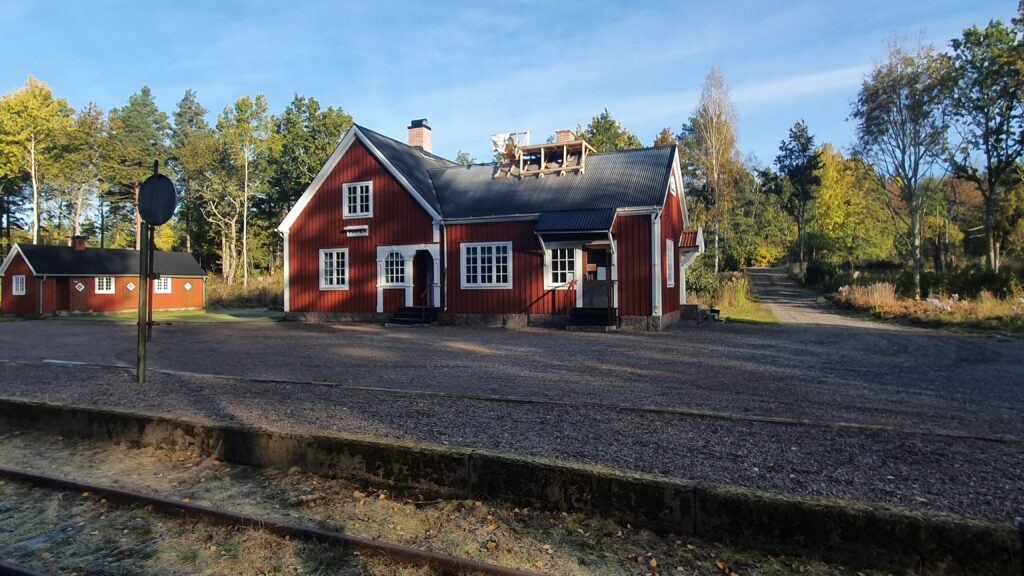 About Smalspåret
Föreningen Smalspåret Växjö-Västervik is a non-profit non-political association founded in 1984 and now has more than one thousand members.
The association works to preserve and develop the narrow-gauge railway between Växjö and Västervik in its current routing. Read more about the association. mer om föreningen.
Contact us