Become a member of Föreningen Smalspåret
Be a part of preserving the narrow-gauge railway and developing tourism!
What is it that we do?
Everything we do, such as restoring the station area in Virserum or keeping the railcars operational is done on a voluntary basis by the members of the association. We drive trains with 1950s railcars and offer trolley cycling in Åseda, Virserum and Hultsfred.
As a member you support our work to preserve, refurbish and bring to life a part of Sweden that is now history. Everything that was commonplace in the past such as an orange phone booth or a Pressbyrån kiosk. We put great value in, together with other stakeholders, developing tourism in the area we work in.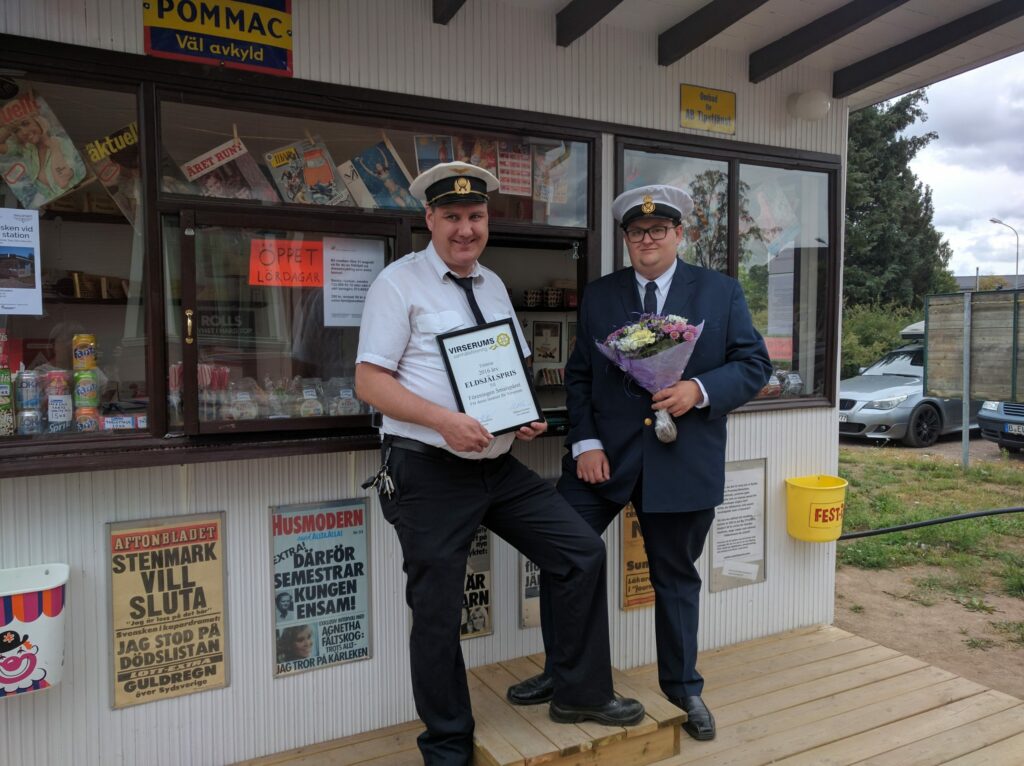 Why should you also be a member?
All of our 1000+ members are not active, most just supporting us financially. It is up to you if you want to be an active or just supporting member. We need all the support we can get so even if you do not want to be active you mean a lot to us enabling us to preserve and develop the activities.
If you would like to have a meaningful hobby in a happy community you should know that your childhood dreams of becoming a train conductor or driving a train can become a reality. We will provide training to become a conductor, driver trolley staff to mention just some of our roles.
You could also get to use Scania diesel from the 1950s in our workshop in Virserum, try out railway line work, handle the cafeteria or help out with any of the other tasks available in the association.
| My benefits as a member: | Benefit |
| --- | --- |
| Trolley cycling Hultsfred, Flaten, Virserum & Åseda | 50% discount |
| Nostalgia train Virserum-Åseda | 50% discount |
| Films, books and other items in the shop | 10% discount |
| The member magazine Smalspårsinform | 4 issues/year |
| Medlemsavgifter | Fee |
| --- | --- |
| Adult | 220kr |
| Young people (under 20) | SEK 100 |
| Family member (same household, does not get their own magazine) | 50kr |
Become a member of Smalspåret
The easiest way is to send a swish payment to 123 369 92 12 or pay via bankgiro number 373-8093

State New member + your name and address.
You can also pay via Danish postgiro 3 97 98 14.
If you want to you can fill out your name and contact details in the form below so we automatically will know which address you want the magazine sent to.
Thank you for supporting Smalspåret!
About Smalspåret
Föreningen Smalspåret Växjö-Västervik is a non-profit non-political association founded in 1984 and now has more than one thousand members.
The association works to preserve and develop the narrow-gauge railway between Växjö and Västervik in its current routing. Read more about the association. mer om föreningen.
Contact us